Architectural Details: Mediterranean Influences Encourage Outdoor Living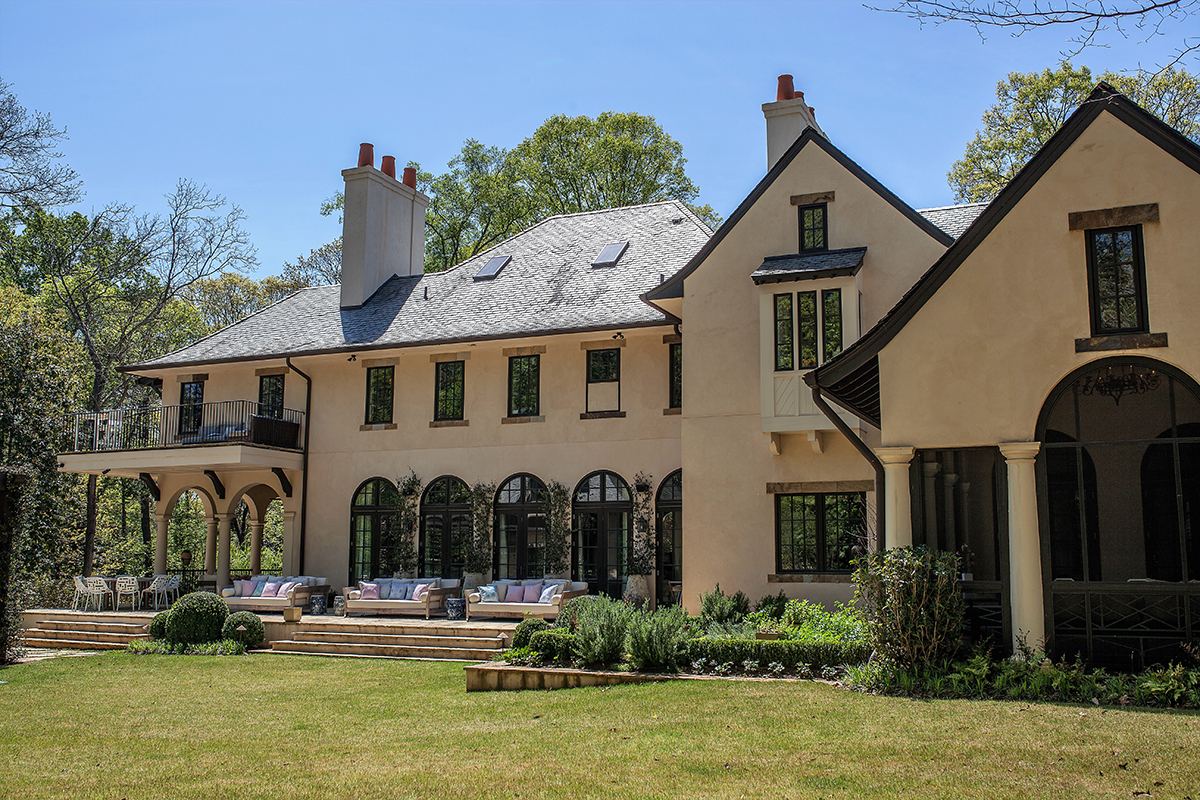 Set up high on a hill, this estate is an eclectic mix of Arts and Crafts-style elements that work together to create a house that is at once engaging and comfortable. The deep eaves and recessed front entry cast shadows that give depth and interest to the architecture. On the right wing, a cantilevered fireplace hangs in mid-air supported by heavy brackets. The long window to the right of the entry is in front of the main stairs and floods the interior with light.
The house has the feel of a house one might find in Santa Barbara and would be right at home there. Yet it has found its place in Georgia and nestles in among the pine trees and other hardwoods. The buff-colored, hard coat stucco and Vermont slate roof lending a texture and quality to the house that gives it a feeling of substance.

Off the kitchen and family room is a vaulted screen porch that provides a year-round outdoor entertainment space. It is large enough to contain both a seating area and dining table for casual suppers. The formal living room also opens out to an open-air side porch and this in turn looks out into the woods beyond and the swimming pool and pool house. Above this side porch is a private, cantilevered balcony that serves the master suite.

For our firm this house represents a departure from our more traditional work and displays the depth of William Baker's ability as a designer. While he is known for his more historically inspired house designs, when presented with the opportunity to design architecture of a more eclectic nature, his natural talent as a designer becomes evident in his successful massing and incorporation of fresh elements of style.